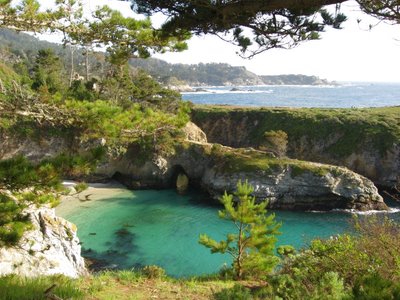 Point Lobos State Reserve
Earth Day is approaching April 22nd. Of course once a year is not enough, though it is a good time for all of us to consider again how we personally want to live our lives and reflect on our relationship with this third rock from the sun we call—earth. Here are some links to sites that I have found inspiring and have encouraged me to make more informed, sustainable, and healthy choices in my life.
Earthday Network
We Can Solve It
The Story of Stuff
11th Hour Action
Most of this information is for the head... so equally important, I hope you will take some time to "feed" your body and heart. Get out in wild nature. Simply listen, let your self settle, and be touch by the beauty of this world.
Wishing us all a wild Earth Day,
Steven