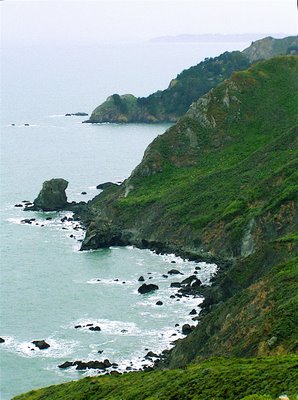 An invitation for anyone in the extended San Francisco Bay Area (or further away) to come join us for a day at the Green Gulch Farm Zen Center.
My hope with this particular retreat is that it becomes a regular way for folks that have done programs with me in the past, new folks, and iThou community folks get together at Green Gulch for a day of contemplative walking. The fee is minimal, the venue is great, and the opportunity to more deeply understand contemporary pilgrimage together on a seasonal basis is exciting to me. Here's the retreat description.
The Art of Pilgrimage: Walking the Wild Path
with Steven Harper and Luminous Owl
Saturday, Nobember 3, 2007, 9:30 a.m.–5:30 p.m.
For a complete workshop description click here:
The Art of Pilgrimage

Please call the Green Gulch front office at 415.383.3134 to register.